Regular price
Sale price
$43.50 USD
Unit price
per
Sale
Sold out
Share
Whales are loved throughout out the world as one of the most precious gems of the sea. Whales roam in oceans around the globe.  They communicate with serene sounds and complex dialog to each other. The shear size of a whale is astounding, it can weight up to 200 tons and be over 100 feet long. Despite the fact that they live in water they are warm blooded mammals that nurse their young, and breathe air.  Whales Textured rollers is a must have item for any lover of the sea.
TEXTURED ROLLING PINS:
SAFE FOR USE ON FOOD
IF USING ON CLAY-DO NOT USE WITH FOOD
SEPARATE PINS NEED TO BE USED ON FOOD & CLAY
View full details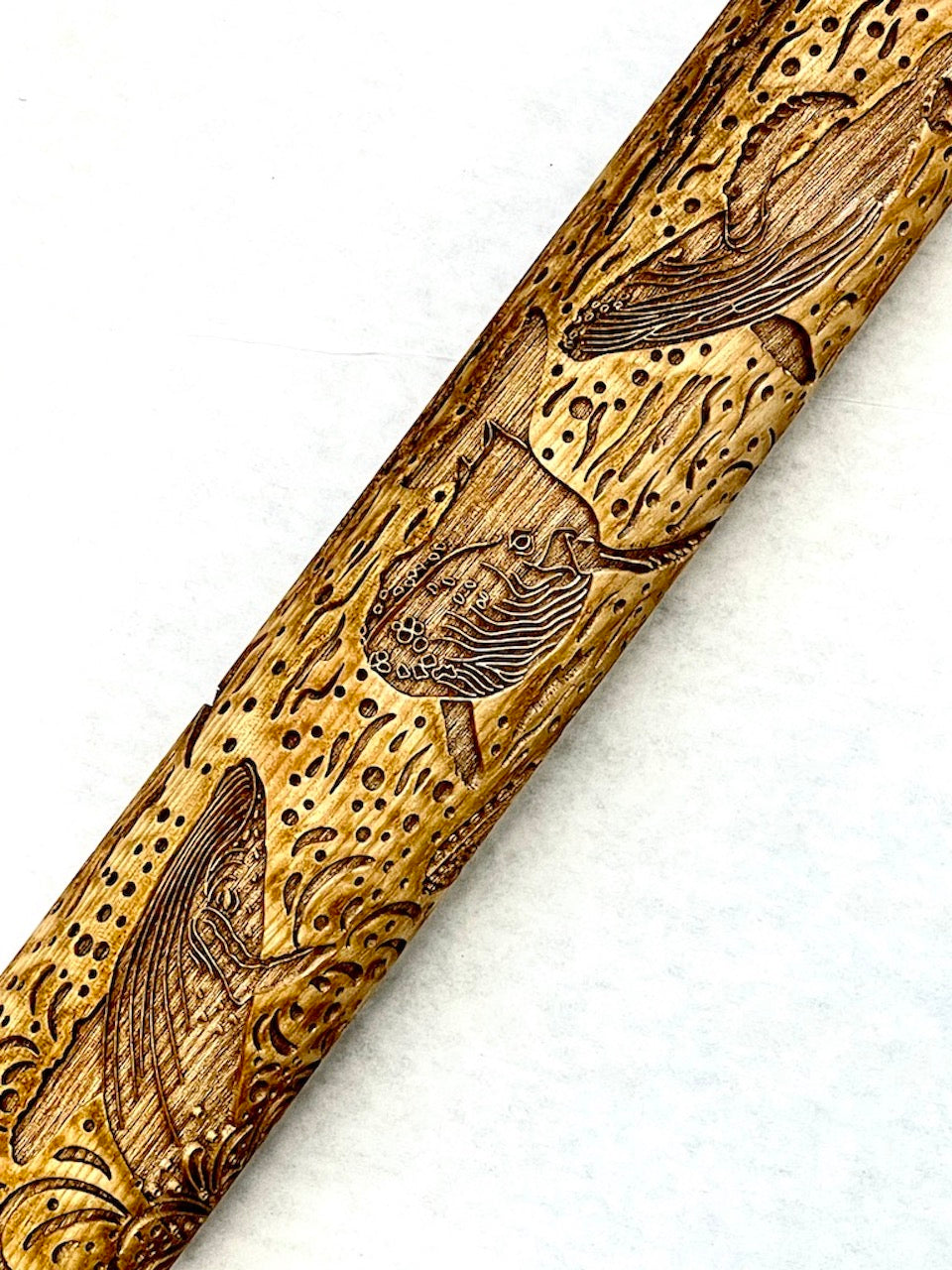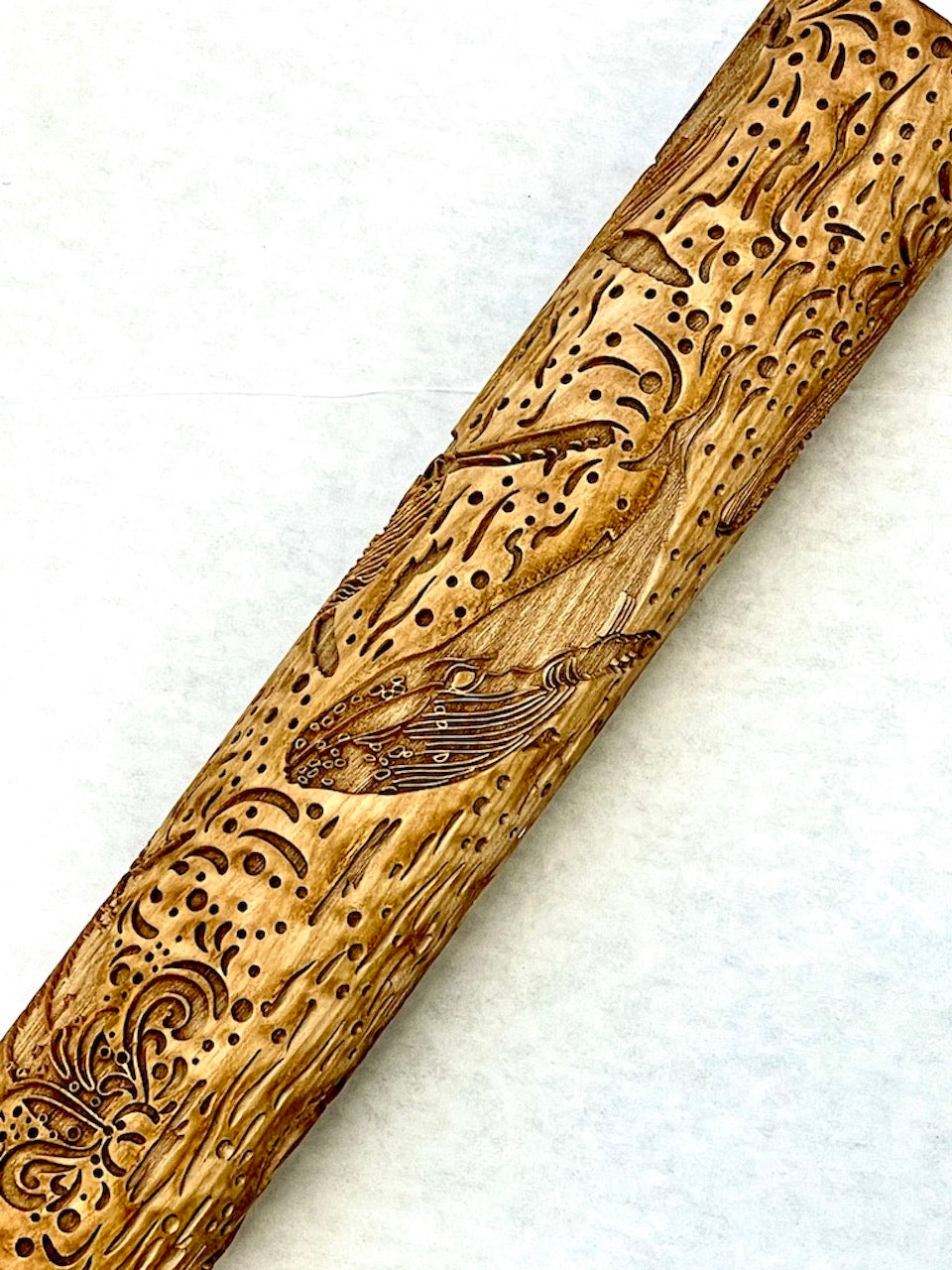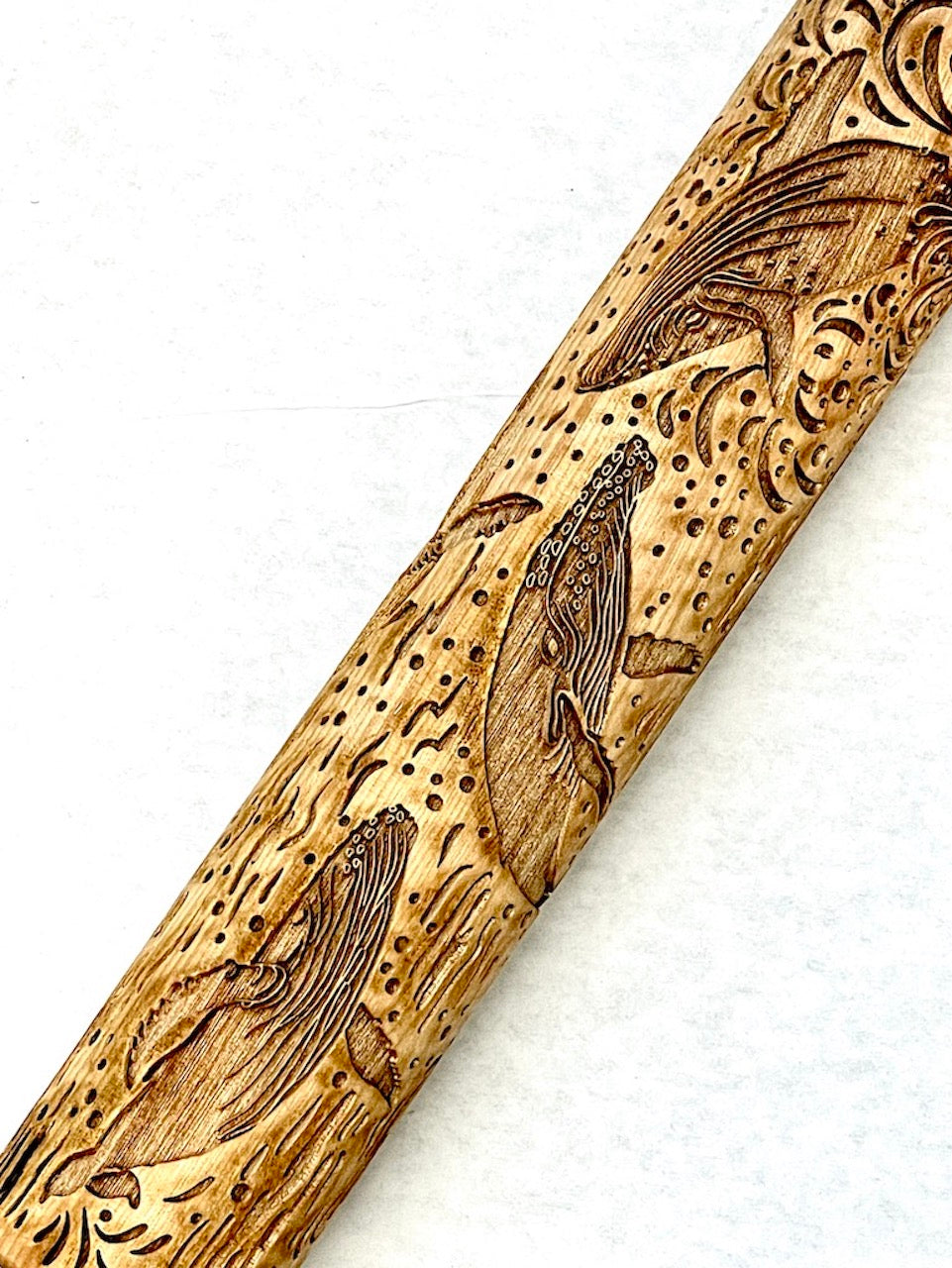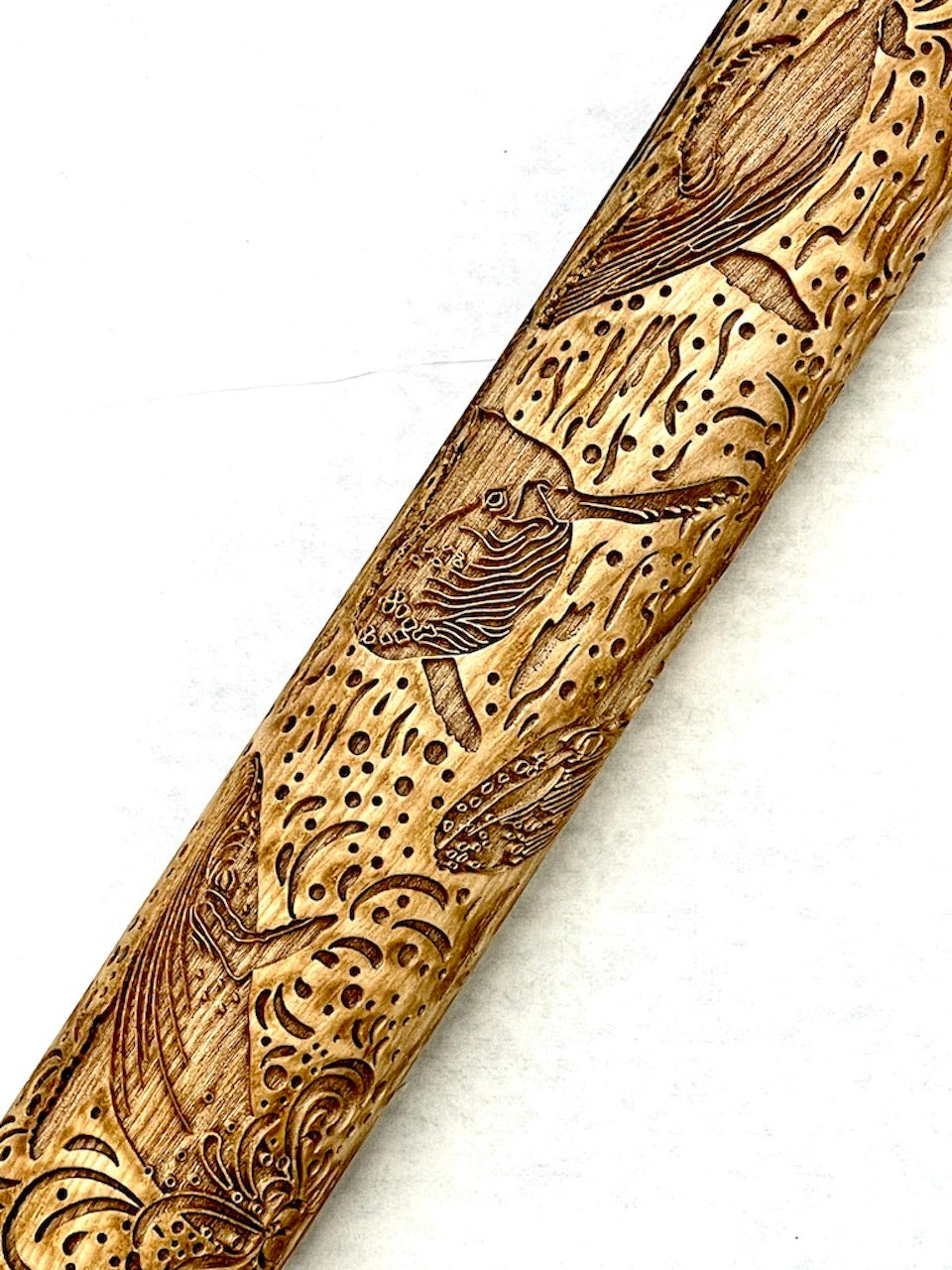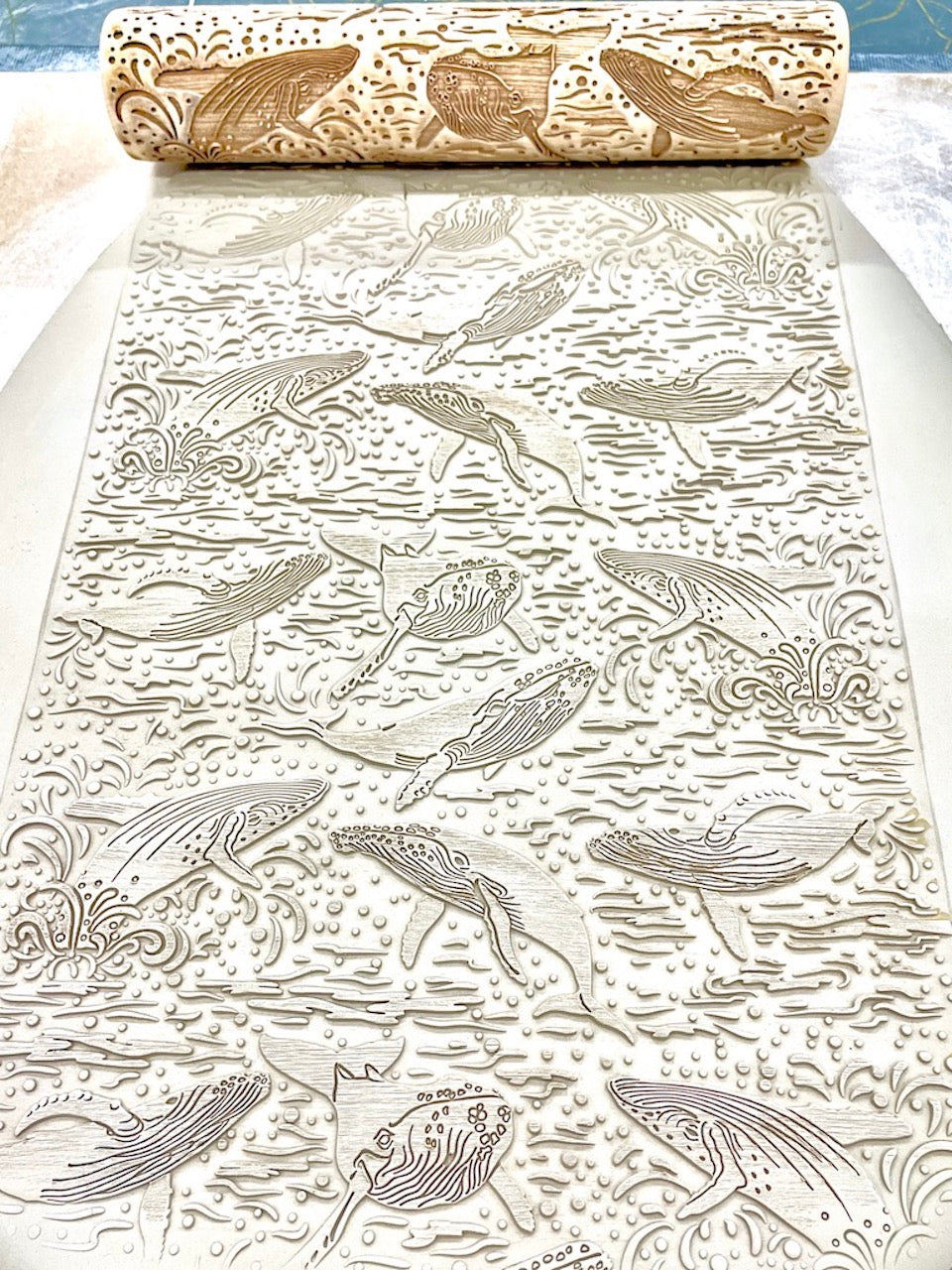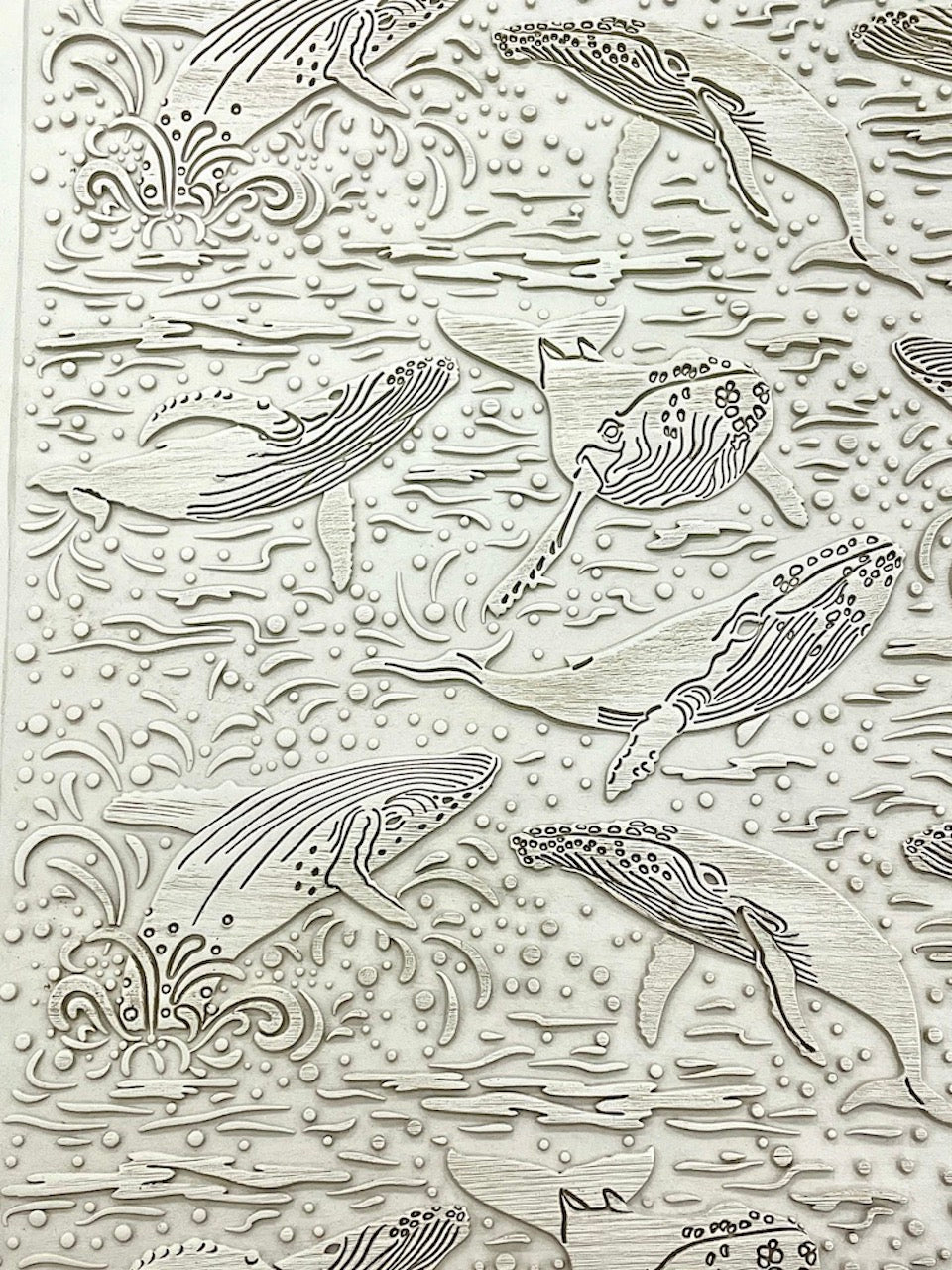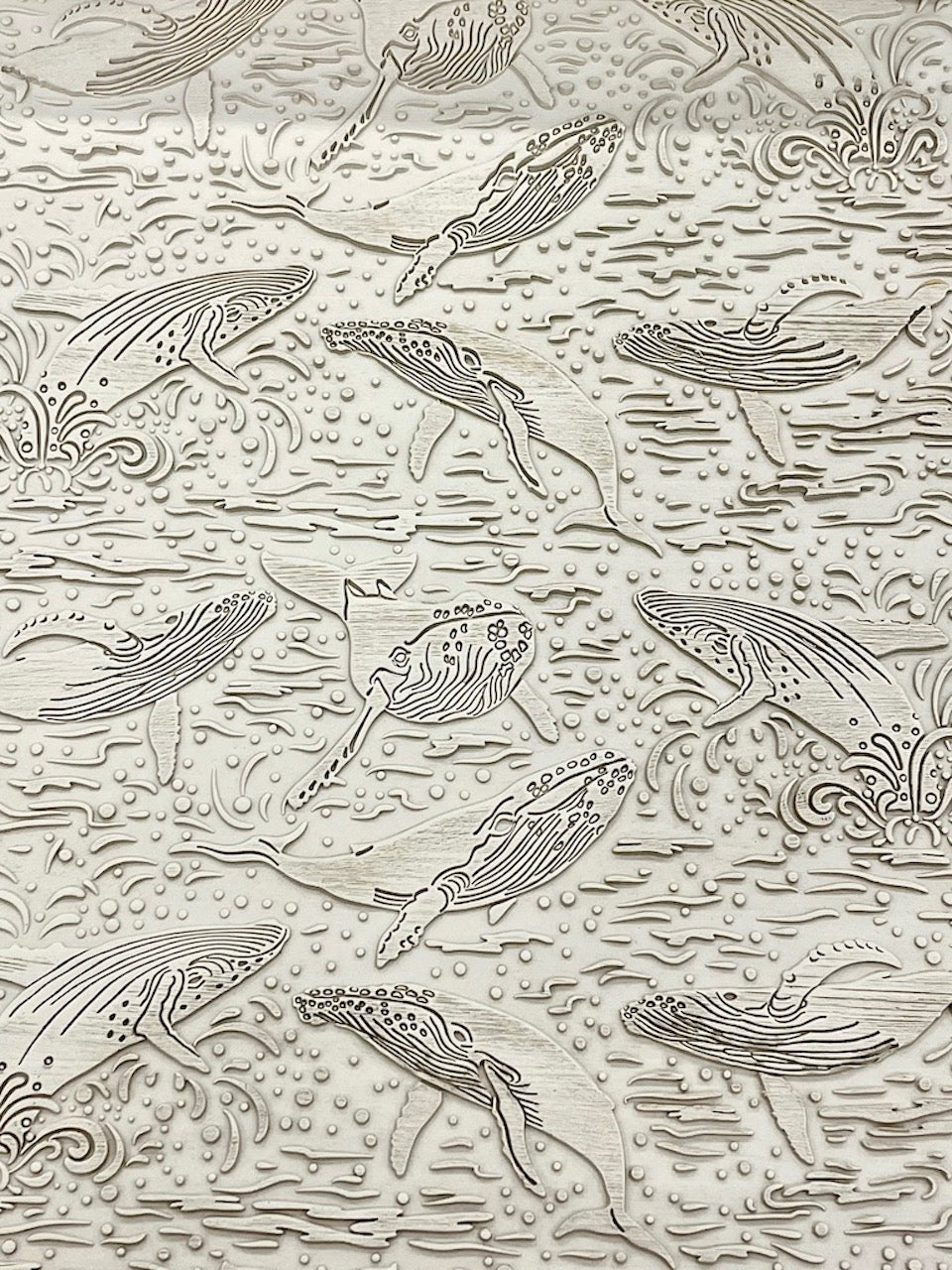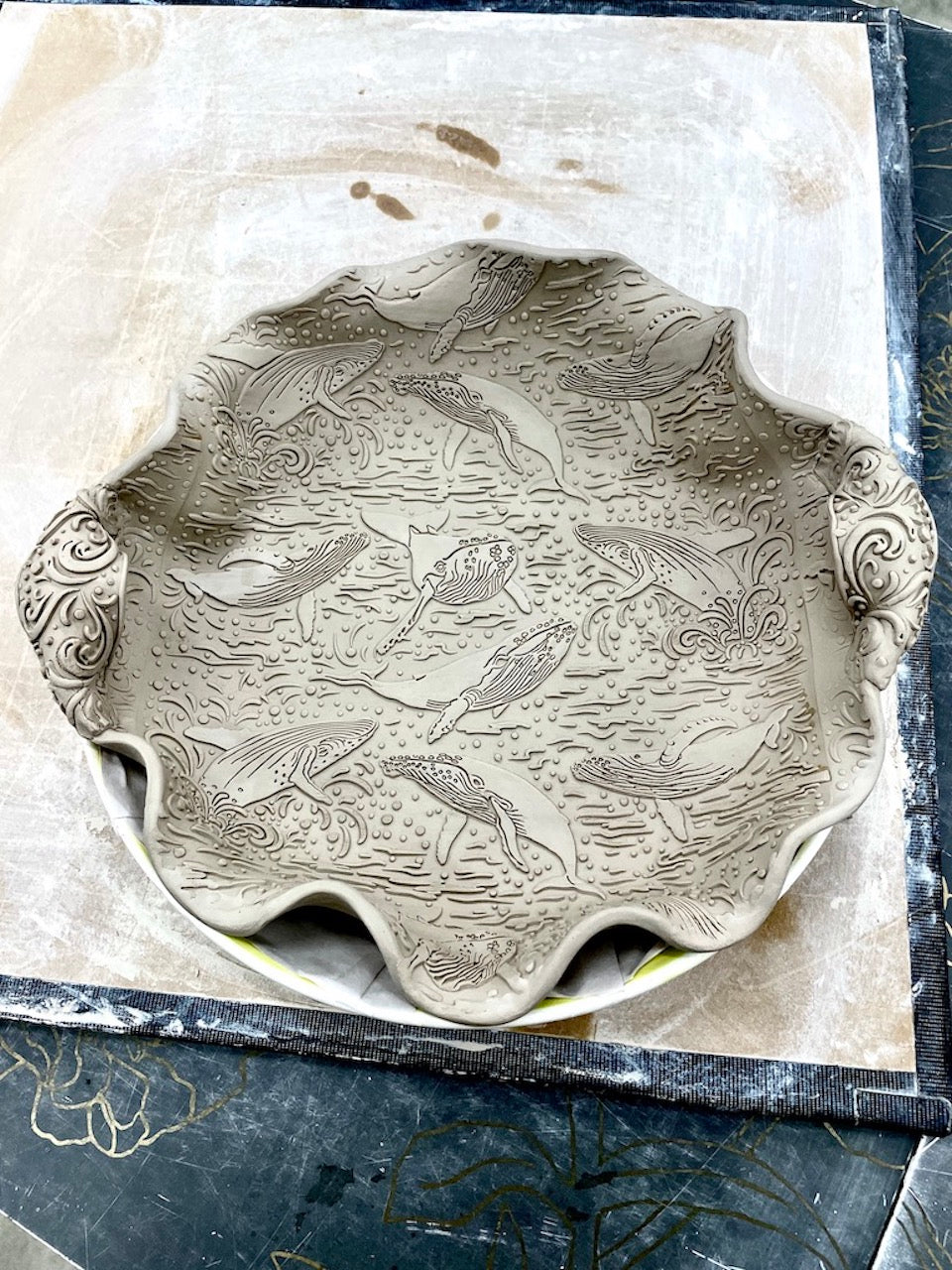 Absolutely beautiful
I absolutely love this roller! The craftsmanship is absolutely beautiful!
Whale textured rolling pin
I have purchased many of their rolling pins for use with clay. They are all exceptional quality and I really enjoy using them to make my functional pottery more fun! Keep up the great work!
Love it
I haven't used it yet but I love whales
Can't wait to use it. I love Vermont pottery works pins
Absolutely love the Whale Textured Rolling Pin
This rolling pin makes the most amazingly detailed and beautiful imprint, from the waves to the incredible detail of the whales themselves. By far my favourite textured pin, and one I know I will use and use and use. Thank you for making such incredible products. They are all stunning - I own lots!
Whale of a pin
I used on a butter holder and the relief was perfect. Can't wait to bisque and glaze it!